About futspa Health
At futspa Foot Care Products we believe in "Working with Nature" for optimum health. Our foot and skin care products are made in small batches, with only the best ingredients obtainable. We bring to you world class creams, powder, oils and sprays.
About Us
We use Certified Organic Oils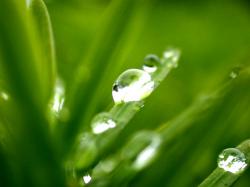 Most plant species have persevered virtually unaltered from the time they came into existence. They have this ability because they have their own internal pharmacies, which include vital protectors against bacteria, viruses and pathogens. These protector essences are among the constituents found in essential oils today. These essence molecules serve the same purpose in human cells, protecting us against disease.
Organic therapeutic oils are many times more effective than inorganic oils when treating viral and bacterial infections.
This is why futspa uses organic oils. They have the highest therapeutic value.
We do not use recycled oils or the common filler, Talc. We do not test our foot, body and skin products on animals (We do trials on our many willing and helpful friends!)
futspa's President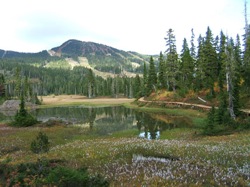 Paradise Meadows in the Comox Valley
Deborah Dowker owns and operates futspa Foot Care Products Incorporated. Her Reflexology office and futspa retail outlet is in Courtenay, on Vancouver Island, British Columbia, Canada.
She is both a certified Instructor with the International Institute of Reflexology (IIR) and a Reflexology practitioner of The Original Ingham Method® of foot and hand reflexology. The IIR training is dedicated to professional standards of Reflexology. She is also a Registered Holistic Nutritionist and promotes a healthy diet and lifestyle to strengthen the immune system, which is instrumental in preventing and fighting foot fungus.
Deborah's current workshops.
The futspa brand product line is her response to the many foot ailments seen in her reflexology practice such as athlete's foot, toenail fungus, dry and cracked heels, corns, and plantar warts.
Her sensible, effective use of Reflexology, combined with a diploma in Herbology has inspired the creation of these products.
The futspa Foot and Skin Care Products are formulated in small batches with natural plant ingredients and true essential oils that are traditionally proven to have excellent healing abilities.
Deborah uses these products in her practice to promote healthy feet. The use of high quality, natural foot care products is important to her holistic approach to healing.
We wish you health with futspa Foot and Skin Care Products!